---
Laser cutter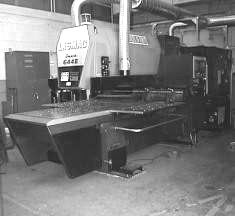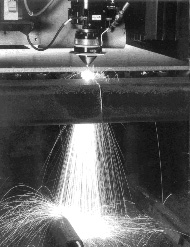 It slices, it dices, it juliennes carrots!
No, You probably cannot afford this tool either.
Laser cutters also work best when hooked into a profile cutter, but some units can be hand operated and look like a jigsaw on steroids.
A laser cutter is again a commercial engineering shop tool that may be worth your while to job out as a construction stage. I have sent off to have a few dozen axe heads laser cut in carbon steel for me and was very pleased with the results.
Lasers can also be used for "engraving" and carving metal with designs. In general, what is written about water cutting above, applies to laser cutting also (Laser cutting also uses an air compressor to drive out the kerf in a way similar to plasma cutters)